Henna Harvesting in Pakistan
Photographs supplied by
Abid & Company ( Pvt)
Ltd.
Catherine Cartwright-Jones © 2004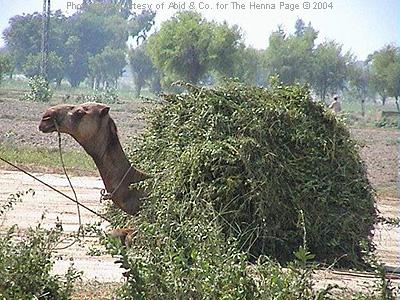 A camel waits beside the henna field for the farmer's family
to pile bundles of dried henna onto her back.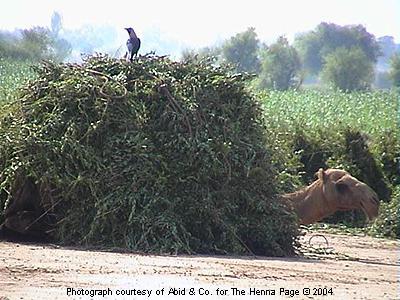 Sometimes she gets tired of waiting and makes herself comfortable.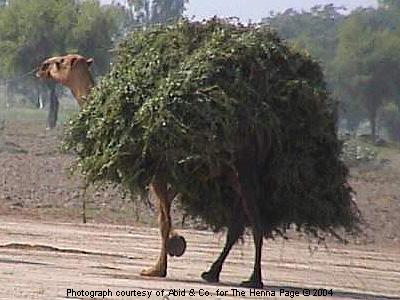 When the camel is loaded with henna,
the farmer takes her to the place where the henna leaves
will be separated from the straws.