Henna Farming in Pakistan
Photographs supplied by
Abid & Company ( Pvt)
Ltd.
Catherine Cartwright-Jones © 2004
Henna Drying and Sorting in Pakistan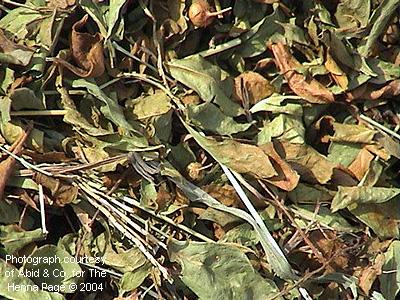 The henna leaves are allowed to dry, and people remove the straw, twigs and impurities.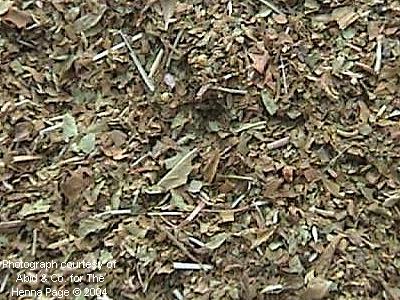 The leaves become very dry, and cleaning continues.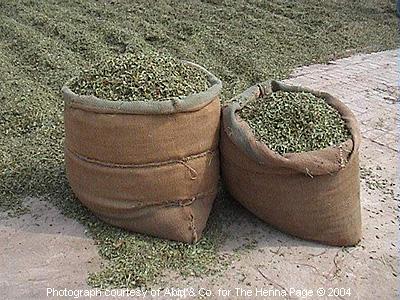 The dry, clean leaves are packed in bags.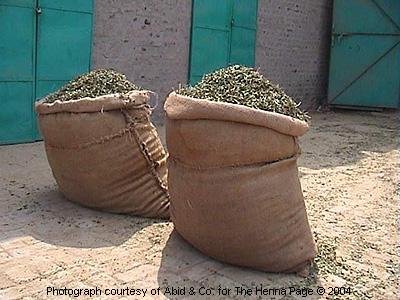 And will be taken to the processing plant to be ground into henna powder!