Rangoli: Elder Women Creating Sacred Geography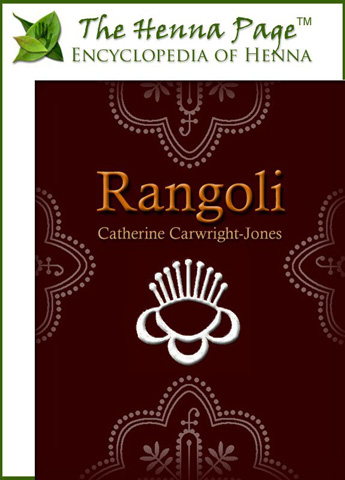 Rangoli are traditional floor patterns drawn by elder Indian women in the puja room of their homes, and in their doorways. Women create these beautiful physical prayers in rice flour each morning at dawn, and sweep them away every evening. Hindu household deities reside in rangoli, so the elder woman who creates the rangoli acts as intercessor between her family and the gods who protect them. Traditional Indian henna patterns parallel rangoli patterns, though rangoli are sacred, and henna is not.

This is a scholarly article by Catherine Cartwright-Jones on rangoli and its importance in the lives of elder Hindu women, "how - to" create large rangoli, and about 70 traditional rangoli patterns from different areas in India. This article is for people who wish to create rangoli or learn more about Hindu Indian culture. Henna artists will find this expands their understanding of cultural context of henna in Hindu India and the origins of Indian rural traditional patterns.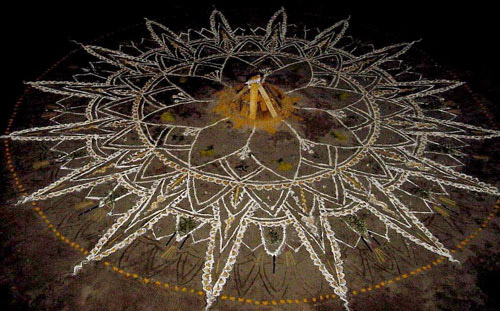 *"Henna, the Joyous Body Art"
the Encyclopedia of Henna
Catherine Cartwright-Jones c 2000
registered with the US Library of Congress
TXu 952-968