Jewish designs! Yes!
---
[ Follow Ups ] [ Post Followup ] [ The Henna Page Forum ] [ FAQ ]
---
Posted by Catherine Cartwright Jones on May 31, 2002 at 17:55:11:
In reply to: Jewish designs? posted by hannah cook on May 31, 2002 at 17:15:28: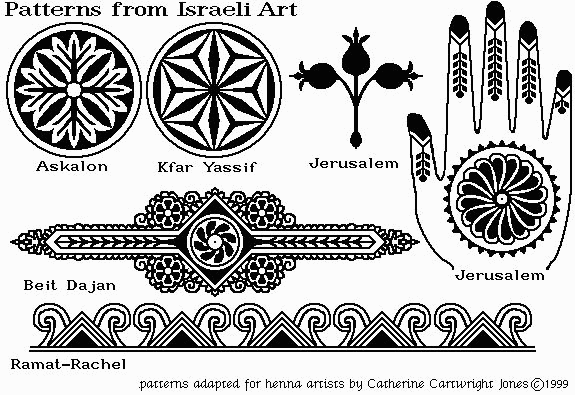 : I've been looking for some designs for henna from Isreal, but can't
: find any aside from Sephardic designs. If you have an idea where to
: find some, please let me know.

Go to http://reverndbunny.sphosting.com/sephardim.htm to free designs
from Israel and Sephardic Jewish communities.

There are more Jewish patterns in "Henna, the Joyous Body Art, Pattern
Book #1", available from TapDancing Lizard, linked below.
---
Follow Ups
---