The Henna Page is an educational resource
devoted to the history, traditions, techniques, science and art of Henna,
and is part of a site group devoted to Henna and related arts.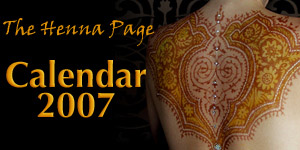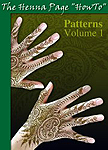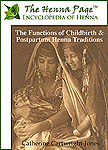 Click HERE or on the images above
to get FREE pattern and instruction books,
slideshows, and the beautiful Henna Page Calendar 2007!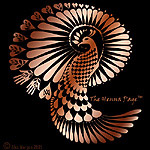 If you LOVE The Henna Page and want to wear


The Official Henna Page Tee Shirt,


Click HERE or on the Gilded Peacock!


The Henna Page title graphics Copyright

© 2003

,

by Gwyneddh Jones