Strain your henna paste to get all the lumps out.


Moroccan henna artists always strain their paste so they can use syringes for application. Straining helps people with jac bottles, and other metal tipped applicators, because it smooths out the paste so you don't end up picking out clogs with a needle.

Clogs waste time and sour cheerfulness. It's a good idea to use disposable plastic gloves when you do this ... some people manage to stay clean, but I sure don't!

When your henna paste is ready to use, strain it to insure perfectly smooth, lumpless, chunkless paste.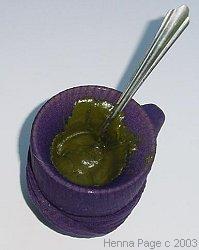 Put a nylon stocking over a cup and poke the toe into the cup. Spoon the henna paste into the toe.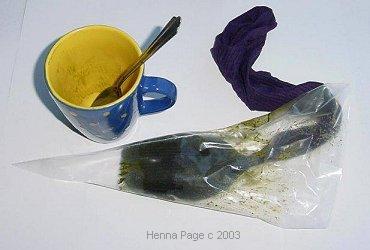 Pull the stocking out of the cup, and put the toe full of henna paste into a pastic bag or carrot bag.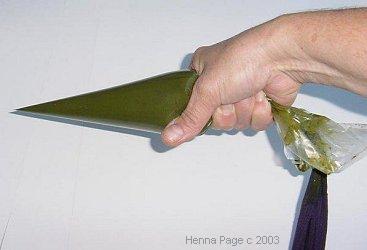 Grip the carrot bag firmly, holding the toe full of paste in the carrog bag, and pull HARD on the stocking, squishing the paste through the nylon stocking and into the carrot bag.