1) These are Buds.

The Bud is a very small leaf. The Bud is one of the most common elements in henna patterning, India and elsewhere. Leaves and flowers bud at the end of a drought, at the onset of life-giving rain. The bud is used as a metaphor for new love and new life, fertility and joy. A bud is a thing of joy!



2)
To make the Bud, roll the henna around in a tight little dot, then pull a tail out of the whirl.
You can pull the tail out from the center of the whirl, or out to the side. A bit of the henna is dragged out of the whirl, so it makes a nice smooth Bud shape.

3) Practice your Buds.

Whirl and roll the little spirals tight and neat, and try to make consistant little buds.
Perfectly rolled Buds are a thing of beauty!

4) Pair up your Buds along a line.

5) Make a wavy vine of Buds.

A budding vine is often a metaphor for a growing family. Many a young man has become enraptured with a lady who had a handfull of Buds, and soon after found they had a growing family.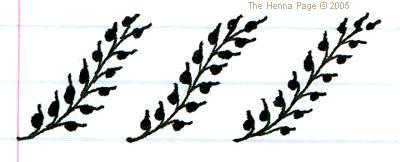 6) Make fine stems of Buds!

Practice rolling Buds for speed, consistency and accuracy.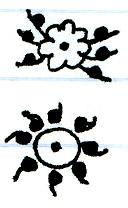 7) Bud some flowers!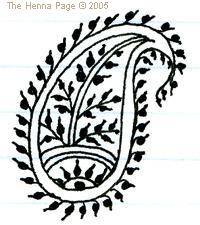 8) Bud a paisley.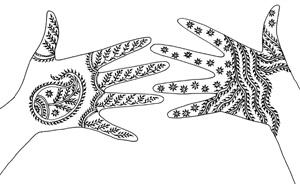 9) Ready to score some Buds? Click on the image above for two hands full of Buds!