Ripples



Ripples are a traditional pattern in many cultures: they represent flowing water. In arid regions, flowing water may symbolize pleasure, wealth, fertility, or purity: all the things that are connected with the joy of finding pure, flowing water in the desert. In India, ripples are incorporated into henna patterns celebrating the coming of the monsoons. In Islam, running water purifies a person for prayer.


1) This is a ripple:

2) Try making several parallel ripples:

3) Make diagonal parallel ripples:




4) Make bubbly ripples, with dots in between rows:




5) Make ripples with blossoms floating in the water: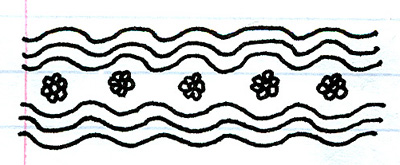 6) Make ripples flowing out from a central point: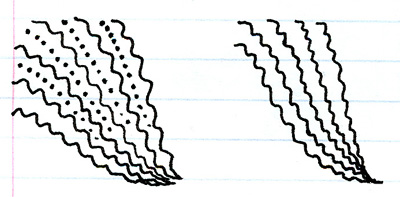 7) Ripples coming from a central point look like water flowing from a fountain, and accent the central figure.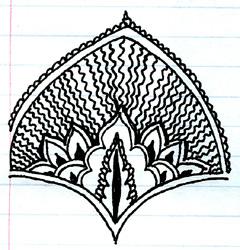 8) Make ripples in between bands, like irrigated gardens:




9) Make ripples fill around a pattern: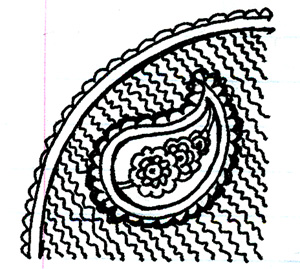 Want to dip your hands into clear rippling water patterns?
Click HERE or on the image below!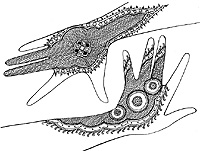 Return to the index of henna pattern elements
Want to become a Certified Henna Artist? Click on the image below!


Want great downloadable henna pattern books ?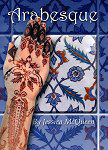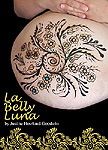 Visit TapDancing Lizard.com!

Can't find what you want here?
Go to the Main Index!