1) This is a Kitty Whisker.
Its easiest to make kitty whiskers with stringy henna, so you can drape a graceful line.


2) This is a Kitty Whisker with a drop of milk at the tip.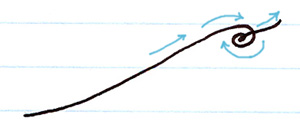 Make the milk drop on the kitty whisker by making a little twirl at the end of the line.



3) This is a Kitty Whisker from a kitty that got into the whipped cream.

Make whipped cream drops with a double twirl.

4) This is a Kitty Whisker that got into buttermilk.


Make the buttermilk whiskers with a backwards turn and a twirl.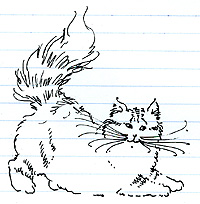 Whiskers always come in expressive arrays, depending on Kitty's mood.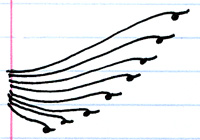 5) Make happy Kitty Whiskers.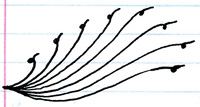 6) Make alert Kitty Whiskers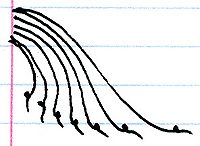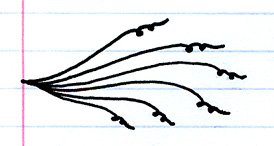 7) Make mopey Kitty Whiskers.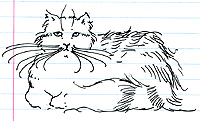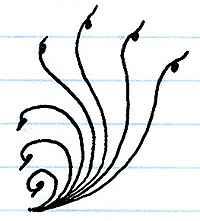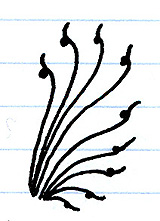 8) Make graceful, quixotic Kitty Whiskers.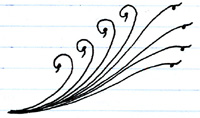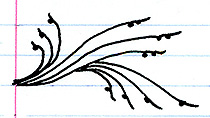 9) Combine types and directions of Kitty Whiskers.




10) Expand Kitty Whiskers into larger arrays.






11) Arrange Kitty Whiskers around wavy lines.

Ready to expand into full designs?



Kitty wants to play!
Click
here
or on the image above to play with Kitty Whiskers!