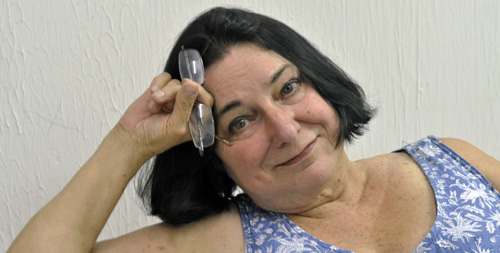 Catherine Cartwright-Jones PhD



Presentation to IFSCC Conference (International Federation of Societies of Cosmetic Chemists) October-November 2016: Addressing Epidemic of Para-Phenylenediamine Sensitization by Going Forward into the Past

Link to complete abstract:





Excerpt from Abstract:


The epidemic of sensitization to para-phenylenediamine will cause loss of client base for oxidative hair dye. Generalizing from the results of a broad UK sensitization assay of adolescents in 2014, 16% of adults in western industrialized nations are now sensitized to PPD; by the time they begin to gray in 2030, all of these people will be unable to use oxidative hair dye and other products containing coal tar derivatives and 7% may have reactions severe enough to require hospitalization. Many with extreme PPD reactions were sensitized by 'black henna' temporary tattoos. In East Africa the practice of decorating skin with PPD to create 'black henna' temporary tattoos has been popular since the 1970's; levels of sensitization are very high; Khartoum, Sudan, now has over 300 hospital admissions each year from high systemic exposure to PPD. North Africa, the Arabian Peninsula, and South Asia, where people have used 'black henna' since the 1980's also have a high rate of hospital admissions related to the health consequences of PPD exposure.

The current severe +++ sensitization reactions and deaths being reported now have not been seen since the early 1900's when PPD dyes for hair were not regulated at 6% PPD or lower. Because of the high dye percentage and large body area applications of PPD in 'black henna', many people are sensitized to other diamine-related chemicals and must avoid the entire portfolio of cosmetic chemicals which have proceeded from the initial synthesis of aniline dyes in the mid1800s. Development and promotion of 'safer oxidative' hair formulas may result in more injuries as many people sensitized through 'black henna' temporary tattoos are cross sensitized to chemically similar compounds

.




Presentation

to IFSCC Conference

(International Federation of Societies of Cosmetic Chemists)

October-November 2016

: Address the Epidemic of Para-Phenylenediamine Sensitization and Aid Marginal Farmers in a Changing Climate
Link to complete abstract:

Excerpt from Abstract:


Substitution of PPD for safe traditional henna body art began in east Africa in the 1970's when Bigen and Peacock home hair dye kits were marked in the region. This practice spread and became fashionable in Saudi Arabia, Egypt, Pakistan, and India by the early 1980's. Women used high PPD content black oxidative chemical hair dye powders for body art instead of henna because PPD makes black stains on skin quickly; the finely powdered chemical dye can be manipulated into more complex patterns than roughly sifted local henna. These applications of PPD to skin were done on brides, their wedding guests, and for social celebrations. Many were sensitized by the first time their skin was painted with PPD; if they were not sensitized in the first application, subsequent celebrations with 'black henna' for Eids, Karva Chauth and Diwali sensitized them. Five or fewer applications of 10% PPD in a patch test will sensitize 100% of subjects; 'black henna' contains 15% to 60% PPD. Some were unaware PPD sensitization would affect their health in the future; others regarded the blisters that arose after application to be of little concern, regarded as "suffering for beauty." They felt black patterns were more beautiful on darker skin as well as more convenient. As these women mature, they may decide to dye their hair with oxidative hair dye. For these women, the hypersensitivity reaction can be severe; anaphylaxis may be fatal. Forty women have died in recent years in Libya from PPD sensitization, and officials have called for a ban on oxidative hair dye. There has been a similar call in Egypt and the UK. Khartoum and Karachi average hundreds of admissions to the main hospital per year from PPD sensitization. There is a solution to this problem: at the first sign of sensitization, immediately transition the person to pure henna, cassia, and indigo from oxidative hair dye. They cannot be transitioned to compound henna or adulterated henna without risking a destructive chemical reaction between the metallic salts in compound henna and the activators in oxidative dye: hair may break, turn an unexpected color, or in the worst case, incinerate

.


Presentation to USFDA June 30, 2016: ''Black Henna' and the Epidemic of para-Phenylenediamine Sensitization: Awareness, Education and Policy

Link to complete abstract:

Excerpt from Abstract:



Having studied many countries' approaches to the 'black henna' health problem, and having been a consultant for national and local health boards, I believe I can propose a workable solution to the problem. The solution requires expanding access to safe henna products and limiting access to high PPD content powders. The USA is the only nation I know of that presently prohibits the use of henna as body art and that prohibition has contributed to the rise of 'black henna' and para-phenylenediamine sensitization. 'Black henna' is formulated with materials that can be freely purchased by any person who wishes to do so. People are prohibited from purchasing a safe alternative. There are solutions to this problem, they are within the purview of the US FDA, and mostly require enforcement of regulations already in place, with some adjustments to insure a safe and culturally sensitive access to henna for the seven million Hindu and Muslim citizens in the USA, as well as innumerable enthusiasts.

Based on my doctoral research (1) I estimate that as of 2013, there have been 140,625,000 people severely sensitized to para-phenylenediamine in areas of tourism by 2013, and that the number continues to increase by 9,375,000 each year. Many of these were children sensitized between 1997 and 2015, who will be a rising demographic of sensitized adults seeking to mask gray hair from 2010 to 2040. A far larger number of women are sensitized to para-phenylenediamine through cultural use where safe, traditional henna was formerly used to celebrate marriage and religious holidays, and is now replaced by para-phenylenediamine, as black stains considered more modern and fashionable. Attempts by governments to ban 'black henna' have largely been ineffective as the desire for fast, black temporary tattoos continues, and the patrons either do not know the risk, don't believe they will be affected, or don't consider the risk of injury to be significant. Enforcement of 'black henna' bans have rarely succeeded because of the availability of para-phenylenediamine and the seasonal, informal economies of the practitioners.


Presentation at Society of Cosmetic Chemists' 70th Annual Scientific Meeting & Technology Showcase, December 10, 2015

'Black Henna' and the Epidemic of para-Phenylenediamine Sensitization:

Mapping the Potential for Extreme Sensitization to Oxidative Hair Dye

Click HERE for complete conference abstract: 'Black Henna' and the Epidemic of para-Phenylenediamine Sensitization:
Mapping the Potential for Extreme Sensitization to Oxidative Hair Dye

Excerpt from Abstract:


Any person who has a 'black henna', the popular temporary tattoo created by ornamenting skin with paste containing 15% to 80% para-phenylenediamine, is at risk of a severe allergic reaction to oxidative hair dye. The number and severity of these reactions is increasing, and have included hospitalization and death. Many of the extreme reactions are caused by sensitization from unusual levels of para-phenylenediamine in 'black henna' temporary tattoos, the time the 'black henna' paste is left on the skin, the size of the area painted with 'black henna'. These may be complicated by the age of the client at first exposure. The para-phenylenediamine sensitization rate in children has risen to 8% in 2004, and 16% in 2015 according to a broad study presented to the British Association of Dermatologists' Annual Conference in 2015 (1).

The allergic reactions to oxidative hair dye following a 'black henna' temporary tattoo are especially severe because of the high levels of para-phenylenediamine painted onto skin and the extent and duration of the application. In the Kligman (3) sensitization test, a patch of 10% para-phenylenediamine sensitized 100% of subjects in five applications or fewer. Tests of 'black henna' paste in areas of tourism have been found to be from 15% to 80% para-phenylenediamine (4) (5). These high concentrations of para-phenylenediamine 'black henna' are left on the skin a minimum of twenty minutes, and the applications are frequently very large, imitating large permanent ink tattoos. This increases the dose-time sensitization curve, resulting in extreme levels of subsequent allergic reactions. In some instances where there have been a number of people exposed at the same time to the same 'black henna', then examined by a health department, 50% of subjects were sensitized by the first application of 'black henna' (6).

Click HERE for the presentation:
'Black Henna' and the Epidemic of Para-Phenylenediamine Sensitization':theDemographics of Extreme Allergic Reactions to Oxidative Hair Dye.
*
Personal:
Catherine Cartwright-Jones PhD is nearly 70 now and is retired from business. She continues to do research and writing on the history, traditions, art, and science of henna.
Catherine Cartwright-Jones began seriously studying henna in 1990. She was a professional artist since 1970, and holds a pictorial arts degree from UCLA. She is has completed her masters and doctoral dissertation on henna in the department of Geography at Kent State University.
Catherine did research on henna with assistance from a research grant from the Iranian Heritage Foundation. She lectured on henna at colleges, universities and museums, been a consultant on henna to the National Botanical gardens in Washington DC and the Royal Botanical Gardens in London. She has worked with Discovery Channel, BBC, Better Homes and Gardens, and National Geographic, as well as provided expert testimony on copyright law for henna artists in two USA federal court cases.

If you'd like to contact Catherine for media interviews, magazine or academic articles, lectures, consultancy, to provide expert legal testimony on henna, email her for her CV and references.

Catherine has written and published books and academic papers on henna. Some people believe her to be the worlds foremost scholar and researcher on henna. Fortunately, no one in her family, certainly not herself, takes her anywhere near this seriously, otherwise she'd quickly become a tedious old cow.
Otherwise, Catherine has been with her husband since 1968, and has two adult children, five cats and two pug dogs. She likes to cook but maintains a voluntary ineptitude for housekeeping.



PhD dissertation: "

The Geographies of the Black Henna Meme Organism and the Epidemic of Para-phenylenediamine Sensitization: A Qualitative History."

Abstract:

This qualitative history investigates the problem of the global epidemic of para-phenylenediamine sensitization through the epidemiology of the black henna meme organism. 'Black henna' contains para-phenylenediamine oxidative dye, a highly sensitizing chemical which produces delayed hypersensitivity reactions on the skin. 'Black henna' body art evolved from traditional henna body art when artists began to add para-phenylenediamine to traditional henna body art because the chemical dye produced a faster, more efficient, darker stain. This chemical addition caused blistering, scarring in the area of the pattern, with a reaction appearing five to twenty days after application in about 15% to 50% of the subjects.

A maximization test of 10% para-phenylenediamine paste to skin causes sensitization in 100% of subjects in five or fewer applications. All tested 'black henna' pastes have higher concentrations of para-phenylenediamine, from 12% to 80%, and all 'black henna' temporary tattoo applications are larger than a patch test.

The connection between the body art and onset of the reaction was not well understood by patrons, and often not seen by the artists. The latent severe chemical sensitivities caused by these applications often remained invisible for years. The 'black henna' temporary tattoo became a popular souvenir of exotic destinations and local celebratory cosmetic, as well as a profitable informal economic venture for the artist; the understanding of the risks did not proliferate along with the 'black henna' meme.

The 'black henna' meme replicated from local practice into global cultural geographies through pop culture, tourism, and the Internet. Online and print media commentary about 'black henna' began around 1997, at which point the replication and evolution of the black henna meme organism became visible and recoverable, so the epidemiology of the 'black henna' meme can be recovered to trace the epidemiology of para-phenylenediamine sensitization.

This work analyzes the history, geography and cultural phenomenon of black henna meme organisms in the tourist industry through memetics and discourse analysis of online commentary on 'black henna' and the para-phenylenediamine sensitization epidemic produced by 'black henna' between 1997 to 2014. This work will also estimate the date of onset and size of the sensitization epidemic, and propose a solution of management through competing meme organisms.

Author: "The Effect of Black Temporary Tattoos on the Chemical Cosmetic Industry and a Solution to the Problem"

SOFW Journal: Home and Personal Care Ingredients and Formulations,

April 2017 Pages 24 - 32


Co-author: "Lawsonia inermis L. (henna): Ethnobotanical, phytochemical and pharmacological aspects,"

Ruchi Badoni Semwala, Deepak Kumar Semwala, Sandra Combrinck, Catherine Cartwright-Jones, Alvaro Viljoen.

Journal of Ethnopharmacology

, June 2014



Abstract and Ethnopharmacological relevance:

The use of Lawsonia inermis L. (henna) for medicinal and cosmetic purposes is inextricably linked to ancient and modern cultures of North Africa and Asia. Literature and artwork indicates that Lawsonia inermis played an important holistic role in the daily lives of some ancient cultures, providing psychological and medicinal benefits, as well as being used for personal adornment. Although henna was historically applied to the hands and feet to protect against fungal pathogens and to hair to combat lice and dandruff, other traditional uses include the treatment of liver and digestive disorders, reduction of tissue loss in leprosy, diabetic foot disorders and ulcers.

Phytochemistry: Almost 70 phenolic compounds have been isolated from various parts of the plant. Naphthaquinones, which include the dying principle lawsone, have been linked to many of the pharmacological activities. The terpene, β-ionone is largely responsible for the pungent odour of the essential oil isolated from the flowers. In addition to other volatile terpenes, some non-volatile terpenoids, a single sterol, two alkaloids and two dioxin derivatives have also been isolated from the plant.

Bioactivity: Henna is a pharmacologically important plant with significant in vitro and in vivo biological activities. Although a myriad of pharmacological activities have been documented, the antioxidant and antimicrobial activities are the most thoroughly investigated. Some incidents of adverse reactions following application to the skin have been reported, but these are mainly confined to cases involving individuals with glucose-6-phosphate dehydrogenase deficiency and reactions to adulterants added to henna products.

Conclusions: Adulteration of henna is very common and may have resulted in unwarranted scientific findings. Phytochemical profiling studies of the plant, which are crucial for the establishment of proper quality control protocols, are lacking and hamper the development of medicinal products. Although many in vitro studies have been conducted to evaluate the pharmacological activities and many in vivo studies have focussed on the toxicity of extracts, more in vivo studies to validate pharmacological activities are needed. The roles of specific compounds and their synergies have not been comprehensively investigated.

http://www.sciencedirect.com/science/article/pii/S0378874114004115

CoAuthor: Rapid analysis of the skin irritant p-phenylenediamine (PPD) in henna products using atmospheric solids analysis probe mass spectrometry


Weiyang Chena, Thobile. A.N. Nkosia, Sandra Combrincka, Alvaro. M. Viljoena, Catherine Cartwright-Jones




Journal of Pharmaceutical and Biomedical Analysis

, Volume 128, 5 September 2016, Pages 119–125

Abstract

Henna (Lawsonia inermis) is applied to stain keratin, present in hair, skin and fingernails, a red-orange or rust colour. Producers of temporary tattoos mix the aromatic amine compound, para-phenylenediamine (PPD) into natural henna to create 'black henna' that rapidly stains the skin black. However, PPD may cause severe delayed hypersensitivity reactions following skin contact. This study proposes a rapid direct-analysis method to detect and identify PPD using an atmospheric solids analysis probe (ASAP) coupled to a Q-ToF mass spectrometer (MS). Since laborious, multistep methods of analysis to determine PPD are undesirable, due to the instability of the compound in solution, a screening method involving no sample preparation steps was developed. Experiments were carried out to optimise the corona current, sample cone voltage, source temperature, and desolvation gas temperature to determine ideal ASAP-Q-ToF-MS analysing conditions. Eleven of the 109 henna samples, originating from various countries, tested positive for PPD when henna products were screened using ASAP-MS, without any form of sample preparation other than grinding. Ultra-performance liquid chromatography electrospray ionisation-mass spectrometry (UPLC-Q-ToF-MS) was subsequently used to confirm the results from ASAP and to determine the concentrations of PPD in henna products. The allergen was detected in the same eleven samples, with concentrations ranging from 0.05–4.21% (w/w). It can be concluded that the sensitivity of the ASAP-MS technique is sufficient (limit of detection = 0.025% w/w) to allow screening of henna samples for the presence of PPD. This relatively new technique can be applied to commercial products without extraction, sample treatment or chromatographic separation.


http://www.sciencedirect.com/science/article/pii/S073170851630259X





Author of articles on cosmetics, henna, hamam, and harem for:




The Oxford Encyclopedia of Islam and Women


Edited by Natana J. DeLong-Bas


Oxford University Press

, 2013 ISBN-13: 9780199764464
Current Online Version: 2013 eISBN: 9780199764471

The Oxford Encyclopedia of Islam and Women provides clear, current, comprehensive information on the major topics of scholarly interest within the study of Islam and women. With more than 450 articles written by leading international experts and with a concentration on contemporary issues, it is a single source for accurate overview articles covering all aspects of this flourishing area of research. Organized around the central conceptual themes in research on Islam and women including Self and Body, Immigration and Minorities, Culture and Expression, Politics and Polity, and Community and Society, as well as Science, Medicine and Education among others, this work examines the scholarship on Islam and women that has expanded exponentially over the past twenty years, as well as cross-pollination between other fields and disciplines.



Author:

Henna Body Art in South Asia: Encyclopedia of Popular Culture in Asia and Oceania,

Greenwood Press/ABC-CLIO



The ABC-CLIO/Greenwood Reference collection is filled with historical information of all kinds. It comprises authoritative resources on core topics such as business and war and also includes a breadth of biographies for today's most important people.





Articles by Catherine Cartwright-Jones published through

Tapdancing Lizard:

2015: "Ancient SunriseŽ Henna for Hair" a collection of articles on the science, history, and technique of using henna, indigo, and cassia obovate to dye hair.

2008: "Henna and the Evil Eye, Salt and Lilith, and the Geography of G6PD Deficiency" research paper in cultural and medical geography through Kent State University

2004: "Burqa: Garment as Signifier" research paper in cultural geography

2003: "Menstruation and Henna: Pollution and Purification" research paper in cultural and medical geography through Kent State University

2002: "Henna's Significance in Amazigh Id, Circumcision and "Night of the Henna" Celebrations," anthropological research paper through Kent State University

2001: "The Functions of Childbirth and Postpartum Henna Traditions" research paper in cultural and medical geography through Kent State University

2001: "Formal and Popular Muslim Pilgrimages in Morocco" research paper in cultural geography through Kent State University

2001: "Id al-Adha: the Significance of Henna in this Sacrifice" research paper in cultural geography through Kent State University