How to fill a cone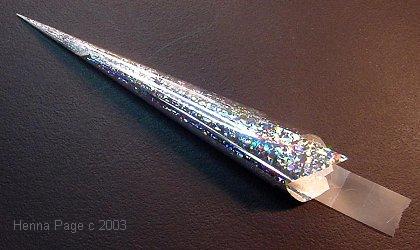 Tape the inside seam so your cone is easy to refill. (It's tough to find the right way in when you reopen it if you don't have that secured.)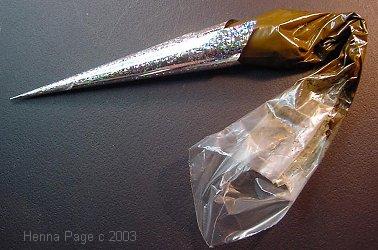 Put in the henna paste with a carrot bag. Fill it about halfway up or it'll splosh out the top when you start folding it down.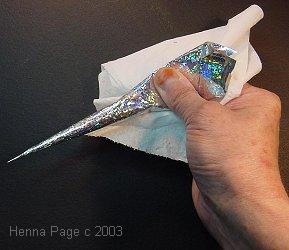 Push the henna down into the cone and use gloves or tissue to keep your hands clean.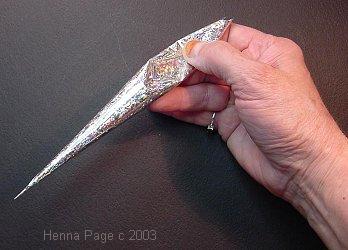 Fold the sides of the cone in.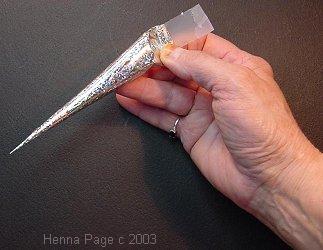 Fold the top down several turns, and put a piece of tape back there. If you fold a little of the tape down, you'll have a "pull tab" so you can open the cone and refill, or tighten it down when you've used up some of the paste and it gets hard to squeeze.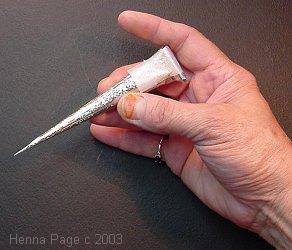 Tape the cone down TIGHT so you don't have to squeeze so hard.