Gilding Techniques: Reverse Work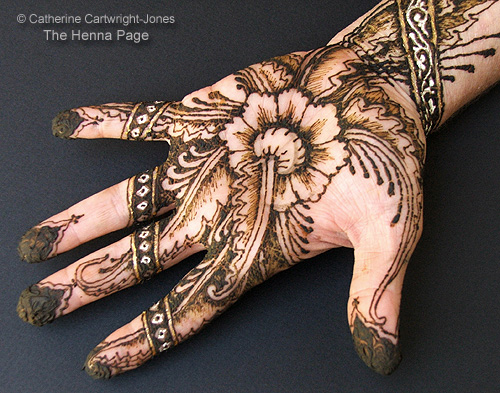 You can use gilding paste to create "reverse" and "resist" work.


Draw a pattern in gilding paste. Allow it to dry. Carefully fill the area around it with henna. If you use spiking gel paste, don't let the henna get onto the gel. If you use hair glue paste, it will resist the henna, so you don't have to be so careful.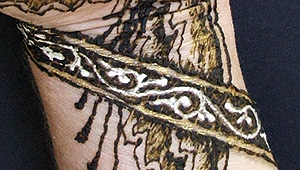 The gilding paste does not stain the skin.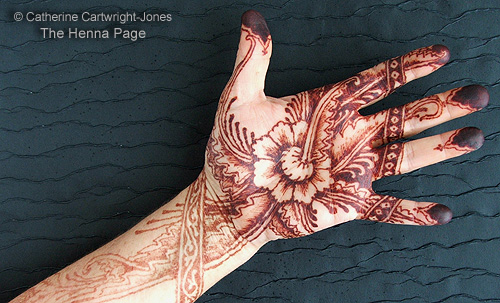 The gilding paste can be reapplied to enhance the finished pattern.