Willowhawk's gilding/glitter mix



To mix glitter or gilding gels for mehandi accents, I use equal parts of Elmer's Glue Gel and hair glue (various brands, but a super-dooper holding hair glue). I mix that together then add either glitter or Ben Nye Lumiere powder to it.

The Elmer's glue gel seems to work well with the hair glue in that it sets up well, dries a bit quicker and tends to last a long time. I have had people sleep in theirs and lightly bathe the area and it still stayed (maybe not so pretty but was still there).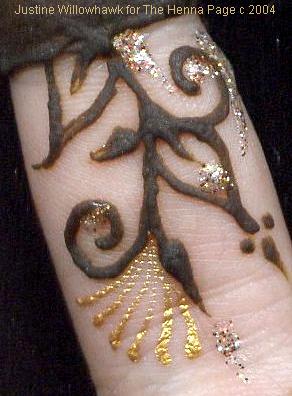 Close up of Justine's gilding


Willowhawk's site is: Magical Mehendi