The eight-pointed star once depicted the planet Venus, which has an eight year cycle. The eight-pointed star may also symbolize the goddesses, fertility and blessings associated with the planet Venus. There are many variants of eight-pointed stars in North African folk art.
This pattern has three variants, so you can see how you can fill in different sections to make a more dramatic pattern.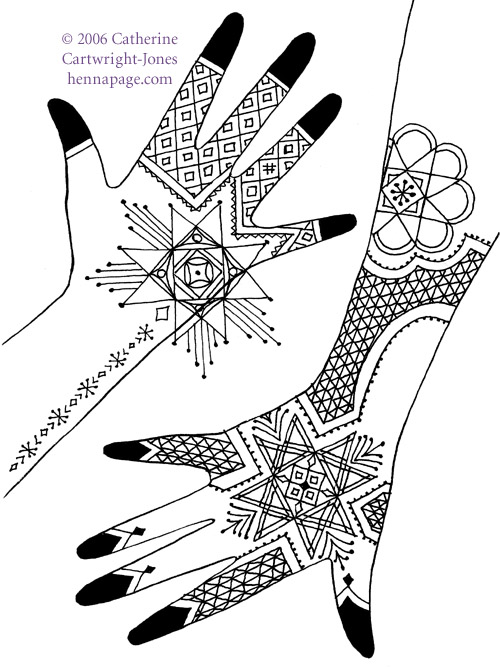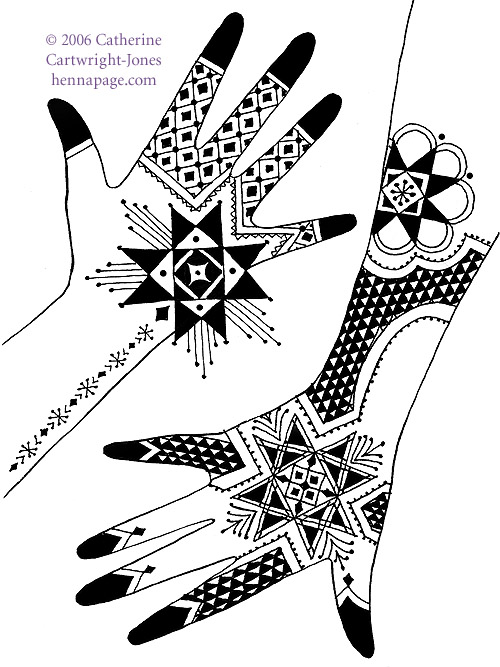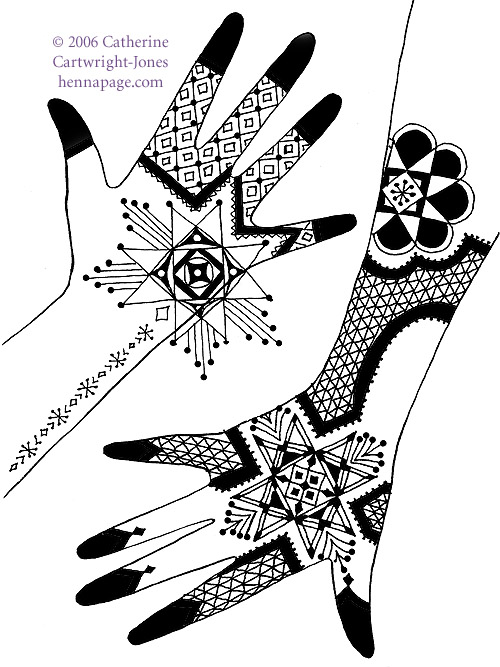 Go back to the Stars 1 and 2

Go back to the index of Twiddles

Want to become a Certified Henna Artist? Click on the image below!