1) This is the Mummy. The Mummy is the letter M or three humps in a row.
Do you love your Mummy? There's so may ways to love your Mummy!

2) Practice your Mummies straight up.
Vary your Mummies with even humps, a big hump in the middle, and diminishing humps.

3) Put Mummies on a wavy line
.

4) Put Mummies on bumps

NOW! You're Ready for "The Curse of the Mummy!"
Well... cursive Mummies, anyway...


5) Practice "The Curse of the Mummy": cursive handwriting mummies.
Make Mummies with no tails, short tails, and long tails. Make Mummies with diminishing humps.

6) Put "The Curse of the Mummy" onto a line to make a graceful half leaf.
Practice this until you can do it smoothly every time.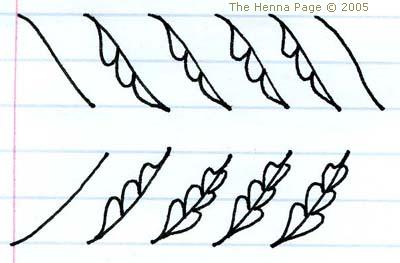 7) Practice downward lines, and double Mummifications.

8) Mummify Swirls




9) Mummify Flowers