2) Make a Sprout by swirling a bead of henna, then continuing the swirl out in a long comma.

Sprouts can be clockwise or counterclockwise.

3) Practice your Sprouts!
Practice forward Sprouts, backwards Sprouts, out Sprouts, in Sprouts, alternating Sprouts, mirrored sprouts ... until you can do them smoothly and evenly every time! This looks like it should be easy, but it really does take concentration!
It takes work to become a SproutMaster!
.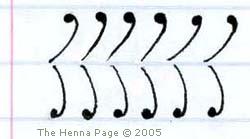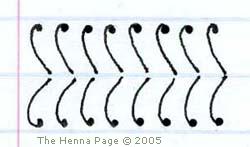 Mirror your inward Sprouts. Make them as even parallel and even as you can.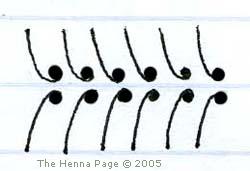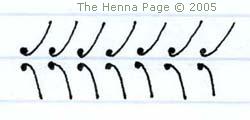 Mirror your outward Sprouts. Make them as parallel and even as you can. Try to increase your speed.


Alternate Sprouts!


Diminish and Increase Sprouts!

Alternate short and long sprouts. Now, try Sprouting some patterns.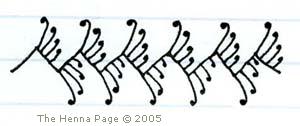 4) Sprout from a ZiggyZoggy.

5) Sprout from a wavy vine.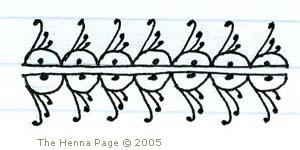 6) Sprout from bumps.




7) Sprout from Mummies




8) Sprout from curls.




9) Sprout from a wavy line, then put an R over the Sprout to make a leaf.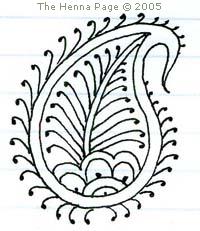 10) Sprout inside and outside an irregular figure.