Bridal work is one of the most elaborate forms of henna, and the most well known. The tradition of hennaing a woman before she takes a husband is one of the oldest uses of henna, originating in the Usko-Mediterranean civilization during the Neolithic period. Over 60 countries have traditions of hennaing brides, and immigrants from those countries have spread henna wedding traditions across the world. Through history, Jewish, Muslim, Christian, Coptic, Jain, Zoroastrian, Sikh, Hindu and animist brides have celebrated a "Night of the Henna" before their wedding night. The "Night of the Henna" is not a religious ceremony, and it is not a legal contract. It is a family celebration, wherein women adorn and cherish the bride in their home. In this section, Henna Page will include personal stories of henna artists who have worked for brides. Every bride is different, every family's tradition is a little different, every artist is different.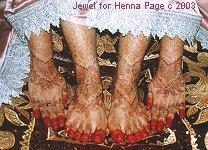 First: Jewel's Brides

Download a free ebook on Hindu Wedding Traditions from Gujarat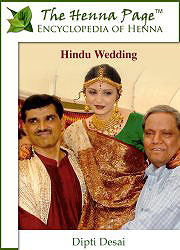 This free ebook explains the sequence of parties and rituals for Gujarati Hindu weddings, the meaning and importance of the traditions, and photographs of the events.
PDF, 54 pages, 5 MB download


Watch Videos of Bridal Henna Artists at work!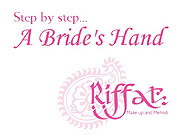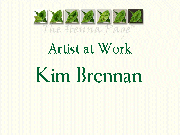 "Artist at Work" Kim Brennan

(40MB wmv file)
Watch a henna artist create beautiful henna patterns!

Can't find what you want here? Try The Henna Page Main Index.