The Henna Page Pattern Index
What sort of pattern would you like to henna today?
If you would like your lineart included in the Henna Page Pattern Index, email Catherine Cartwright-Jones
Beginner Level
Intermediate Level
Advanced level
African
Ancient Mediterranean
Beasts & Not So Scary Animals
Chinese & Japanese
Color and Shading Techniques
Eclectic Ornaments
Floral Patterns
Heart Patterns
Historical & Cultural Miscellaneous
Historical Spain
Jewish Patterns
Indian & Pakistani Patterns
Knotwork
Larger Scale Body Patterns
Middle Eastern & Arabic
Miscellaneous
Pagan & Pentagram Patterns
Persian & Turkish
Sole Patterns
Tribalz
Back to The Henna Page Artists' Patterns
Still can't find what you want? Try The Henna Page Main Index.
Here are two great books on pattern theory:
Learn to create beautiful original patterns from simple elements!!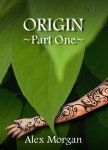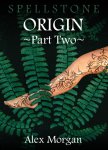 Get "Origins ~ Part One~" and "Origins ~ Part Two ~",
by Alex Morgan