This section will regularly have new pattern exercises designed to help beginners become proficient henna artists, and to help experienced henna artists increase speed and accuracy.
Once, when you were very young, you had difficulty writing. You practiced on lined paper until you could write easily, legibly, and quickly. Henna patterns can be created of simple elements just as words are created of letters. If you learn the elements, you can put them together to make complex patterns. Practice these exercises with lined paper and a pen until you can draw the figures quickly and smoothly, just as you practiced elementary school penmanship exercises. Then practice them with a henna cone. In time, you'll be able to build up complex henna patterns quickly and easily. Bookmark this page and come back often for more free patterns from The Henna Page!
Click on the images below for more pictures and free patterns!
The "Bridal Henna" Series

2: The Hump:


3: The WibbleLeaf


4: The ZiggyZoggy


5: The Fishbone

6: The Mummy



7: The Sprout


8) The Game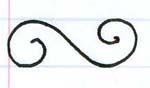 9) The ?S?S?



10) The Bud


11) The Cursive S



12) Sloopy



13) Tribbles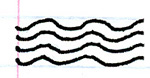 14) Ripples


15) The Kiss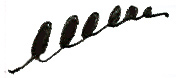 16) The Knot


17) The Open Heart


18) Kitty Whiskers.


19) Pug Tails


20) The Seed

Introduction to "North African" style henna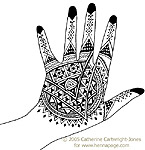 Triangles: Tanith, The Bride, and the Eye


Eight-Pointed Stars: Venus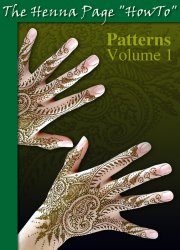 Want to download FREE ebooks of these first 20 elements?
Click HERE or on the image above!

Want to learn how to mix and apply henna?
Fast henna work is most easily done with well-sifted, strained henna, a mylar cone, and paste mixed with dextrose. To learn more about these, see:
Want to become a Certified Henna Artist? Click on the image below!